Collingwood Yards has today announced their incoming cohort of studio artists, including the inaugural West Space studio artist. Andy Butler, APHIDS, Eugenia Lim, Emily Floyd, ENOKi, Kate & Rali Beynon, Luke George, Nicky Tsekouras, Nina Mulhall, Prue Stent & Honey Long, Rainbow Chan and Rowan James McNaught join the Collingwood Yards studio program and Bangkok-based artist Tintin Cooper will be hosted by West Space as their first artist in residence.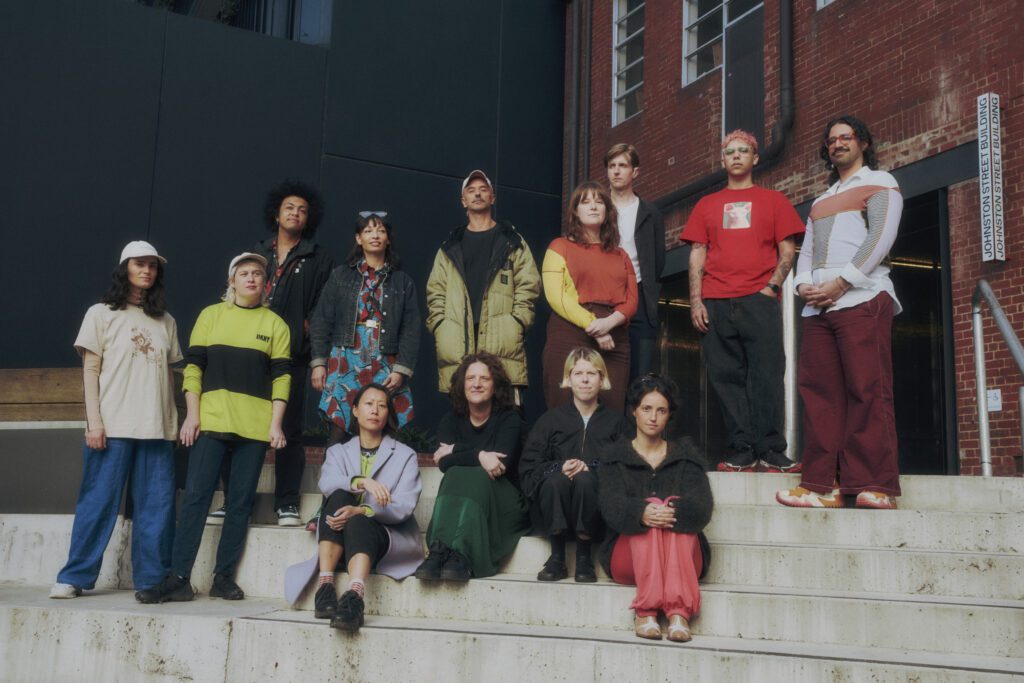 Established in 2020, the Collingwood Yards studio program provides mid-career and established artists and small organisations with heavily subsidised studio space in the heart of Collingwood. Following consultation with the existing studio cohort, this iteration of the program strives to develop a close-knit studio community and deepen the relationships between studio artists and onsite presenting organisations.
To that end, the incoming studio cohort is made up of what Collingwood Yards is calling 'primary producers' – artists who will use the space to make their work rather than for  administration – and existing studio artists, rehoused into new studios. These artists will be in residence for up to three years. Artist and incoming studio artist Emily Floyd says:
"I am so thrilled to be part of the incredible community of artists at the Collingwood Yards studios. The Perry Street building was originally home to the former Collingwood Technical College, where I studied sculpture and metal smithing 25 years ago, working in the studio feels like coming full circle. I'm looking forward to the upcoming programme of cultural events and exhibitions at the Yards and encourage everyone to explore the complex and subscribe to The Yards socials for updates".
This cohort was selected via a streamlined, low labour expression of interest program and by a curatorium made up of curators from Collingwood Yards' presenting organisations – Priya Namana, CEO, Centre for Projection Art; Joanna Kitto, director, West Space; Channon Goodwin, director, Composite Moving Image; and Miriam la Rosa, Arts Projects and Research Manager, Agency Projects. Channon Goodwin, director of Composite Moving Image says:
"For curatorium members, the task of selecting new studio tenants has been a profound undertaking that we approached with the utmost respect. There was an exceptional range of proposals received as a result of the open call and the ever-evolving Collingwood Yards community thrives through a diverse blend of artists, arts organisations, social enterprises, and businesses of varying scales. With a commitment to an equitable process the curatorium has reviewed submissions with a view to preserving the dynamism that arises from the unique intersection of creative voices at the Yards. The final composition of this new cohort is very exciting but we were inspired by the remarkable passion and creativity displayed by all those who contributed proposals".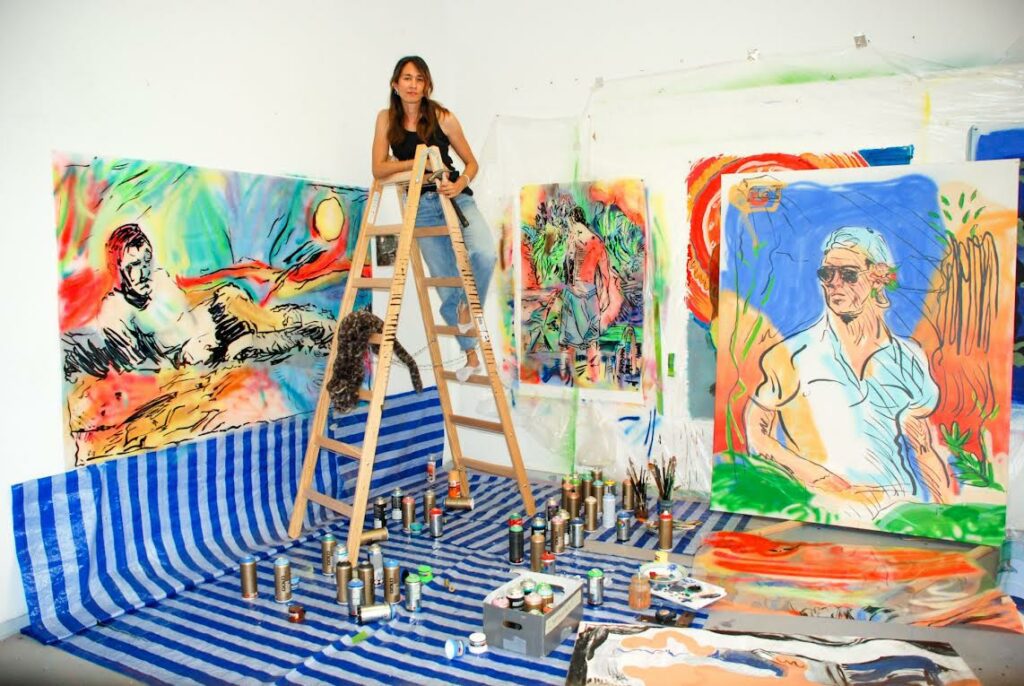 West Space will launch their studio residency program with Tintin Cooper as part of Creative Australia's Debra Porch Residency Award in October-November 2023.
Tintin Cooper works across video, light, painting and sculpture, using humour to explore expansive themes of sport, nationhood, the army and war, and pseudo-spirituality fads. Cooper's work has shown at Tate Britain, Transmediale, Sydney Biennial and Bangkok Biennial, and is in the Staedel Museum collection.
In 2024, West Space will offer two six-month residencies that provide a fully subsidised studio space above their office and gallery at Collingwood Yards. West Space director Joanna Kitto, says:
"This program aims to introduce our resident artists to the thriving community of creatives in the Collingwood Yards studios and tenancies, and provide them with the guidance, mentorship and networks of the West Space staff".
For further information please contact
Sarah Cooper
sarah@collingwoodyards.org
About Collingwood Yards
Collingwood Yards is managed by Contemporary Arts Precincts Ltd. We are a charitable social enterprise based in Naarm (Melbourne).
Over the last four years our organisation has taken ownership of the former Collingwood TAFE site and invested more than $15m from philanthropy, government and commercial partners into its redevelopment. There is a crisis of affordable arts space in Australia and in Melbourne in particular. Most, if not all, of the not-for-profit tenants supported at Collingwood Yards have come under threat of having to relocate, to pay unaffordable rent or close if they are unable to secure an affordable base for their operations.
We believe that the importance of keeping a diverse range of artists and creative communities active in any city cannot be understated. The social benefits of arts participation is well documented and affordable space is a key part of this.
Collingwood Yards is both a transformational project for its neighbourhood and a proof of concept for our broader goal: to develop a new model of providing affordable and sustainable arts space in Australia.
About West Space
Now in their thirtieth year of operations, West Space is a contemporary visual arts organisation responsive to the evolving needs of artists, with rigorous, outward-looking programming that reflects the breadth of artistic practice and the complexities of our times.
West Space runs a year-round program of exhibitions, discussions and performances, and supports artists to develop and present timely and experimental new work.